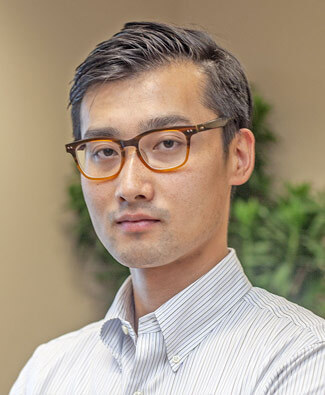 Languages: English | Mandarin
Since 2011, Dr. Jerry Yu has offered exceptional kidney care to patients and their families throughout Southern California.
He received his medical degree from Dartmouth Medical School, and then went on to serve his residency and fellowship at UC Irvine Medical Center.
He currently serves patients at our Lake Elsinore, Temecula, and Wildomar locations. Learn more about Dr. Yu and what his patients have to say below.
To Provide evidence based, expert care in a compassionate manner. Anticipate patient's needs with an open availability for timely appointments and special importance to promptly return phone calls from patients and their families. Provide ample education to patients so they may be well informed about their kidney disease in order to play an active role in their health-care.
Amateur Photography
Collecting Legos
Dachshund owner
Dr. Hatem Ali serves patients at the following locations: