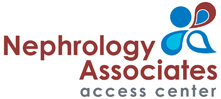 Nephrology Associates Access Center is for current patients who have started dialysis treatment. If you are a new patient, please visit one of our Nephrology office locations, or schedule an appointment here.
Address:
4100 Latham Street #a
Riverside, CA 92501
 Get Directions
Contact:
Phone: 951-248-1291
Fax: 951-992-1454
Hours:
M-F 7am-4pm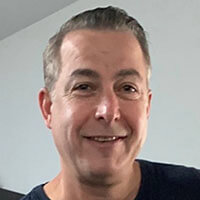 Dr. Anthony Becker, M.D
Interventional Radiologist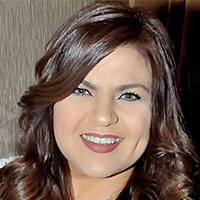 Dr. Dalia Dawoud, M.D., MSc., FASDIN
Interventional Nephrologist & Clinical Assistant Professor, UCR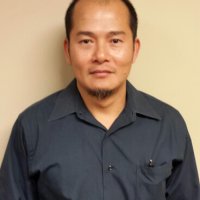 Dr. Paul T. Huynh, M.D.
Interventional Nephrologist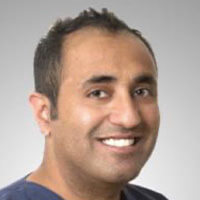 Dr. Omar Saleh, M.D.
Vascular and Interventional Radiologist
Angiography: A catheter is inserted through a small puncture in the vessel and contrast is injected for x-rays. The physician reads the x-ray to determine what type of intervention is necessary.
Angioplasty: A procedure that uses a balloon to open up or dilate a narrowing of a blood vessel or dialysis access and is done if the angiogram shows narrowing/blockage.
Thrombectomy: A procedure performed to restore blood flow to a clotted vessel/access by removal of the clotted blood through the use of a catheter and/or clot-dissolving medication.
HD Catheter Placement: The insertion of a hemodialysis catheter, which may be referred to as a "tunneled catheter", into a vein in the neck or groin to obtain access to the bloodstream.
HD Catheter Exchange: This procedure is performed if the present catheter is not functioning well to improve blood flow and/or when there is a certain type of infection present.
HD Catheter Removal: Performed when a catheter is no longer needed.
PICC Line Placement : A peripherally inserted central catheter (PICC) is a flexible catheter that is inserted in a peripheral vein in the arm and then is guided to a larger vein that leads to the central vein. Picc lines are typically used to provide long term treatments or medications such as antibiotics.
Vein Mapping: This test is used to evaluate the arteries and veins to aid in the selection of the best possible vessels used in the creation of dialysis access and may involve the use of ultrasound and x-ray called a Venogram.
Vein & Arterial Ultrasound to test for Peripheral Arterial Disease: Diagnostic exam performed to detect the presence or absence of Peripheral Arterial Disease- a condition in which blood flow is restricted to extremities (usually the legs).
Lower Extremity Angiograms for Peripheral Artery Disease Treatment: These angiograms are performed on the lower extremities to determine the type of intervention necessary. Peripheral artery disease treatment involves angioplasty, stents, and/or atherectomies.
Venous Disease Treatment: Involves venograms with angioplasty and stent placement. Superficial venous disease involves superficial vein ablation and compression therapy.
Uterine Artery Embolization: A minimally invasive treatment which involves using a catheter to inject small particles into the uterine arteries, which supply blood to your fibroids and uterus. The goal is to block the fibroid blood vessels, starving the fibroids and causing them to shrink and die.